2017 Foals are arriving . So far we have 3 fillies , 2 colts and 3 more to go.
Will Post as soon as they are weaned and clipped.
WE HAVE MARES FOR SALE ALSO ON THE MARES PAGE
REMEMBER YOUR BEST MOVE IS CHECKMATE MINIATURE HORSES !
Home Of World Champion Miniature Horses In Georgia
Rody or Beverly Whitener
821 Carbondale Road
Dalton, Georgia 30721
cell 706.581.7084

CHECKMATE SPOTACULARS GYPSY ROSE
Gypsy is one of my very favorite Spotacular daughter. She's never been shown but would make a great lead line mare
for some child to show in open shows. I have not been able to get her in foal so I'm not selling her as a broodmare.
She is AMHA and AMHR registered , and has a good disposition with good confirmation. She's 32" . Looking for a good home.
If you can off that call and make an offer Gypsy .
Born; 04/23/2011
Sire: Lucky Four After Dark Spotacular 30.00
Dam : Fallen Ash Platinum Rose 32.00
CHECKMATE SPOTACULARS SUPER FLASHY
As you can see this is just a quick photo of Flashy but time hasn't permitted a lot of clean up and trimming. Flashy is a 4 year old daughter of Spotacular with a pretty blazed face
and great color. She's a little fat but that's the way all of my horses are right now. She has one blue eye , good confirmation and a great disposition. She sells open.
Asking 2,000.00
Born- 03/12/2013
Sire: Lucky For After Dark Spotacular 30.00
Dam: Impressible Versaces Obsession 33.00
CHECKMATE SPOTACULARS FINE DESIGN
Design will mature under 30.00 ". She was raised as an only foal and can be a little difficult. She needs a lot a affection and understanding.
She is AMHA and AMHR registered.Open to offers on this little mare as I need to reduce numbers
04/11/2015
Sire Lucky Four After Dark Spotacular 30."
Dam- Fallen Ash Scouts Platinum Rose 32"
IMPRESSIBLE FEATHERS POCOHONTAS
(NOT AVAILABLE AT THIS TIME TOO CLOSE TO FOALING)
Foaled 03/25/2007
Pocohontas is AMHA and AMHR Registered and is 30.50" tall. She has had beautiful colorful foals for us and is bred to GRF Royal Star Designer Domino for 2017.
We are keeping her 2014 black and white Spotacular filly to go back to Domino. She has beautiful confirmation and the sweetest disposition.
Sire: Bear Branch Painted Feather 30.00"
Dam: Impressible Designs Ramblin Rose 32.50"
I
IMPRESSIBLE DESIGNS VICTORIAN LACE
Lace is 30.25" and has been a great mare for us . Its time to cut back on a few of our brood mares so that we can keep our daughters from Spotacular and Domino.
She is a silver dapple pinto that has had a filly every year. She has a 2016 black and white filly pictured below and is bred to GRF Royal Star Designer Domino for 2018.
Foaled 2/26/2007
Sire: Impressible Majestys Fine Design 29.75"
Dam: Lowes Best Friend 29.50
(CALL 706-581-7084 or email for more information)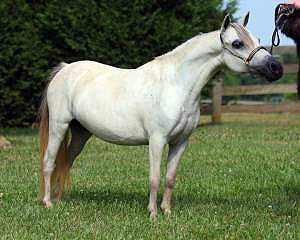 FALLEN ASH SCOUTS PLATINUM ROSE
Platinum is one of the best little mares we have here at Checkmate Farm. . We are keeping 2 of her fillies for our breeding program. She had a black and white colt Designer Label in 2017 and is pictured at the top of the for sale page.
She is bred back for 2017 to GRF Royal Star Designer Domino. Platinum is 32" with a long clean neck, pretty head. She gets in foal easily and produces some lovely babies.
Born 04/20/2003
Sire: Fallen Ash Night Of Stars 30.50
Dam: Fallen Ash Wrapped In Roses 33.25
(NOT AVAILABLE AT THIS TIME TOO CLOSE TO FOALING)
"Best Move" Is Checkmate Miniature Horses!